Pella Regional Health Center and Knoxville Hospital & Clinics Release Joint Statement on COVID-19 Surge | KNIA KRLS Radio
[ad_1]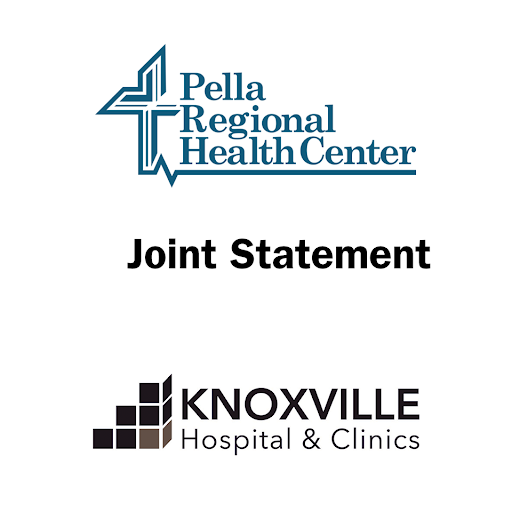 As COVID-19 cases continue to surge in Marion County and around the state, Pella Regional Health Center and Knoxville Hospital & Clinics urge community members and
businesses to join their efforts and help flatten the curve and prevent the spread of the disease.
Both hospitals are working to protect the community during these unprecedented times by maintaining capacity to treat patients, ensuring that they have adequate supplies of PPE, purchasing more critical care equipment, and maintaining the safety of their facilities.
In a statement, leaders from both hospitals urge everyone to do all that they can to help manage the health and safety of the Marion County community and family, friends, and co-workers during this pandemic.
According to the CDC guidelines, the best way to prevent illness is to avoid exposure to this virus.
• Wear a mask around others. If you are in a business, at a meeting, with a community organization or at a large gathering, we strongly recommend that you wear a mask.
• Social distance. Keep 6 feet between you and others.
• Limit your groups to less than 10 people. If your group is larger than 10 people, require that all parties wear a mask, including gatherings like weddings and funerals. Consider the safety and well-being of friends and family as you plan how you will celebrate during the upcoming holiday season.
• Wash your hands with soap and water. Use hand sanitizer when you are unable to wash your hands.
• Stay home if you do not feel well.
• Get your flu shot to help maintain your overall health during flu season.
The joint statement closes with, "If masking can prevent the spread of the virus to even one person, and potentially save a life, then you have made a tremendous contribution to the well being of your friends and neighbors."
[ad_2]

Source link Google news